Our Story
---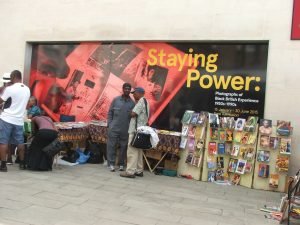 Beverley Davis started gathering information on Black history for her own learning during the late 1970's. She attended meetings and seminars, to assist her learning and understanding of Black History.  She recalls attending one of the closely guarded meetings of the British Black Panther meeting that was held in London.   
In those days, there were at least four men in attendance at the entrance door; with the intention to vet those entering and safeguard the meeting.  Since that time, Beverley has being keen to support others to learn about Black history and to share her knowledge of Black history with others.
The onset of the internet created the opportunity to offer her and others opportunities to share their knowledge.  In the words of the African American proverb 'Each One Teach One' which originated in the United States during slavery, when Africans were denied education including learning to read, the founder hopes that by enrolling the public to publish news and information about Black History, more people will become informed  about the contributions and achievements of African and African Caribbean people.